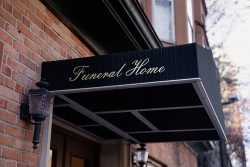 Losing a loved one is an incredibly difficult and emotional time. Amidst the grief and sadness, there are several crucial decisions that need to be made, one of which is selecting a funeral home to handle the arrangements. The funeral home you choose will play a vital role in ensuring that the final farewell for your loved one is dignified and respectful. With countless options available, it can be overwhelming to make the right choice. To help you navigate through this process, here are some crucial tips for choosing a funeral home.
1. Consider Location and Facilities
When choosing a funeral home, take into account its location and facilities. It is essential to select a funeral home that is conveniently located for you and your family, allowing for ease of visitation and coordination of the funeral service. Additionally, consider the facilities provided by the funeral home. Do they have adequate space to accommodate your family and friends? Are the facilities clean and well-maintained? These factors are crucial to creating a comfortable and welcoming atmosphere during such a challenging time.
2. Reputation and Experience
Researching the reputation and experience of the funeral home is another crucial step. Look for a funeral home that has an established and reputable presence in the community. Read online reviews and seek recommendations from friends and family members who may have had prior experiences with funeral homes. A well-established funeral home with a positive reputation is more likely to have experienced staff who can handle all aspects of the funeral process efficiently and sensitively.
3. Services and Options
Different funeral homes offer various services and options. It is important to consider your specific needs and the services that the funeral home provides. Some funeral homes may specialize in particular religious or cultural practices, so ensure that they can accommodate your specific requirements. Additionally, inquire about the range of services offered, such as embalming, cremation, or burial options. Having a clear understanding of the services and options available will help you make an informed decision.
4. Costs and Transparency
Funeral expenses can quickly add up, adding more stress to an already difficult situation. It is essential to be transparent about your budget and discuss the costs involved with the funeral home. Inquire about the items and services included in different packages, as well as any additional charges that may arise. A reliable funeral home will offer transparency, provide you with a detailed breakdown of costs, and help you navigate through different pricing options.
5. Personalization and Attention to Detail
Each person is unique, and their funeral should reflect their individuality. Look for a funeral home that values personalization and is willing to go the extra mile to create a meaningful and personalized service. Whether it's incorporating specific music, displaying cherished photographs, or customizing the casket or urn, attention to detail is essential. A funeral home that understands and respects your wishes for customization will help you create a service that truly honors your loved one.
6. Compassion and Support
During this difficult time, compassionate and supportive staff are crucial. Choose a funeral home where the staff is empathetic, understanding, and patient. They should be willing to listen to your needs and provide guidance and support throughout the funeral planning process. Compassionate funeral directors can alleviate stress and ensure that the entire experience is as smooth as possible.
Conclusion
Choosing a funeral home is a deeply personal decision that should be made with care and consideration. By taking into account location, reputation, services, costs, personalization, and the overall compassion of the staff, you can find a funeral home that will provide the support and dignity your loved one deserves. Remember to take your time, seek recommendations, and ask questions to make an informed choice that will help you navigate through this challenging time with ease.
Got Questions? Let Us Help
Welcome to Phillipsburg Memorial Company! Phillipsburg Memorial Company has been the premier memorial company for Phillipsburg, NJ and the surrounding area since 1939. We are family owned and operated, and have been providing customers with exceptional service that continues to resonate. Phillipsburg Memorial Company offers a variety of services that include granite memorials, bronze plaques, and cemetery lettering and cleaning. Our reputation for professional service, dependability, and craftsmanship are hallmarks of our service we provide to each of our customers. Phillipsburg Memorial Company is a proud member of The National Federation of Independent Business. Call, email, or come by our office for your free consultation!
Categorised in: Funeral Homes